Dry Carpet Cleaning in Salt Lake City | The New Way!
Proudly Serving Dry Carpet Cleaning in Salt Lake City, Sandy and West Jordan Utah!

100% Clean, Instantly Dry & Healthy Carpet Cleaning Now in Salt Lake City Utah!
Have spots, spills, pets or dirty, matted traffic paths have made your carpet dingy and less attractive? A dirty carpet can make your whole house look less than tidy! If you have Dirty Carpets; Then it's time to call Green Solutions Carpet Cleaning, Now in Salt Lake City!  For "Cleaner, Drier, Greener, Healthier" carpet cleaning every time, that's dry instantly.  Our exclusive Dry Carpet Cleaning process, leaves your carpets thoroughly clean, immediately dry and immediately ready to use.  Our all-inclusive dry carpet cleaning services come with no up charges, no add on's and no bait and switch pricing surprises.  Call Green Solutions Carpet Cleaning today and you'll be loving your carpets again as early as tomorrow! Green Solutions Carpet Cleaning Guarantees It! Proudly Serving Dry Carpet Cleaning in Salt Lake City, Sandy and West Jordan Utah!
 Recommended By Most Top Manufacturers And Will Not Void Any Carpet Warranties!
How Our Dry Extraction Carpet Cleaning System Works…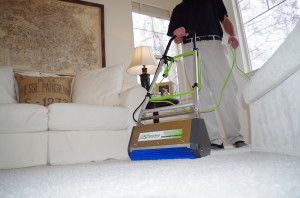 First, a Green Solutions Technician will power vacuum your carpets, lift the pile and dry extract all loose soil, dust, debris and allergens.  We'll then apply a low moisture green Eco-friendly pre-treatment spot remover to emulsify any remaining spots or stains in the carpet.  Dry Carpet Cleaning Compound is then applied and brushed through the carpet cleaning from the bottom up with special equipment using soft counter rotating brushes. The Strong DryZone Cleaner dissolves, absorbs and traps soil, spots, stains and odors as it cleans. Just as a sponge in your kitchen holds onto dirt, the Strong Dry Carpet Cleaning Compound also traps the soil, spots and stains are then extracted easily from your carpet. With a quick change of an attachment on the same equipment, the micro sponges are then vacuumed up. Your carpets are clean, dry and ready for use!
 Your carpet will be super clean, dry and ready to use and enjoy right away!

The Problem With Hot Water Extraction or "Steam" Carpet Cleaning Especially in Utah!

Carpet Cleaning in Salt Lake City | Steam Cleaning Problems
Traditional steam cleaning or hot water extraction forces dirt and debris to the bottom of your carpet and padding by spraying highly pressurized hot water down in to the carpet while their attempting to clean it. This process turns your dry dirt into mud and the forces it deep into your carpets fiber, backing, padding and even sometimes the sub-floor. Then when the try to suck the water and dirt

mixture out, they use your carpet padding as a dirt filter that traps pollen's and debris permanently into the padding and sub-floor. The typical steam cleaner can only remove about 80% of the dirty water they have left behind in your carpeting. After this type of cleaning you may soon begin to smell mildew, wet pets or worse. This creates the perfect breeding ground for mold and bacteria to thrive. To compound this problem, within a day or two, the sludge mixture dries and through capillary action, the dissolved spots wick their way back to the surface of your carpet. And BAM!… The spots reappear every time! How Is That Clean? It's Not!
This is not the way we believe your valuable carpets should be cleaned. In fact we don't think it's clean at all!
Our Process & Carpet Cleaning Products Are "Top Rated".
In a series of tests of in-home carpet cleaners reported by America's Leading Consumer Magazine, our Dry Carpet Cleaning Process was the only carpet cleaning system that achieved an "Excellent" Rating!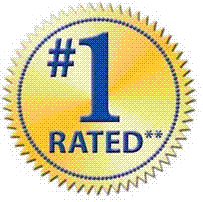 Consider cleaning your carpet, the green and dry way with Green Solutions:
No wet carpet
Environmentally preferred
Spots won't come back
Carpet stays cleaner longer
Lifts matted carpet pile
Removes dust mites, mold and other allergens
Safe for children and pets
Safe for all carpets, even Orientals and sisal
The choice should be very clear: Dry is better than wet!
Safe & Healthy Carpet Cleaning in Salt Lake City.
The green products we use at Green Solutions Carpet Cleaning to clean your carpets are all natural, nontoxic, biodegradable and safe for people, pets and the environment as well. They are also safe for use on all types of carpets and rugs, including natural fibers like wool, sisal and jute. Choosing our Dry Carpet Cleaning System Could Save Up To 10 Billion Gallons of Water Per Year Nationwide!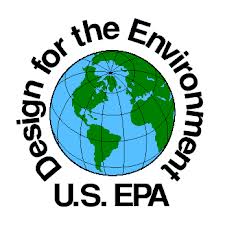 WoolSafe Approved
USDA BioPreferred Certified
Meets Green Chemistry Guidelines
Our "Clean Carpet" Guarantee in Salt Lake City.
We offer a 100% Clean Carpet Cleaning Guarantee at all 3 of our locations (Salt Lake, Sandy and West Jordan Utah). If you are not thrilled with the service experience you receive from us, we will return at no charge and no obligation and re-clean any area you feel needs additional attention. It's our 10-day, 100% Clean Carpet Guarantee.
Learn about our 6 Step Carpet Cleaning process…
Green Solutions Carpet Cleaning
9239 Wisteria Way
West Jordan UT 84081
United States
(801) 599-1993
greensolutionscarpetcleaning@gmail.com
Salt Lake;
Green Solutions Carpet Cleaning
435 E 200 S # 3
Salt Lake City UT 84111
(801) 889-6158
https://cincinnatidrycarpetcleaning.com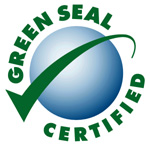 greensolutionscarpetcleaning@gmail.com
Sandy;
Green Solutions Carpet Cleaning
10450 South State St #2118
Sandy Utah 84070
(801) 656-8474
[coupongen id="1″ align="center"]